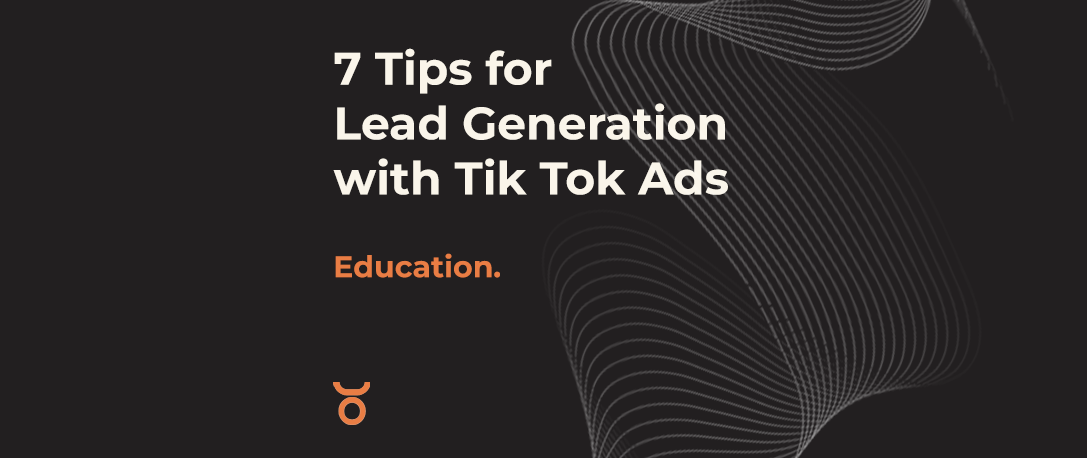 7 Tips for Lead Generation with Tik Tok Ads
16 December 2022 Education
With more than 1 billion subscribers, the social network TikTok has potential as a platform for advertising. TikTok advertising has gradually grown to become one of the most well-liked trends in web marketing. Advertisers who recognize this platform's potential have already started running advertising on TikTok.
Here are our top 7 recommendations for starting TikTok advertising campaigns:
Features of the promotion
Before launching ads on TikTok, you should bear the following factors in mind:
This is a mobile application, so your site should be very well adapted to the mobile version and load no longer than 4 seconds.

The main content is short vertical videos

The topics of the videos are varied, but to start the promotion it is better to choose the most popular ones. For example, choose trending music, dance or challenge.

The main targets criteria in TikTok: country, region, age, gender, language, device, connection type, device price, behaviors (actions + categories and subcategories), keywords, interests, etc.
Format of creatives
Half of a campaign's success depends on choosing the right ad format. People no longer respond to advertising that was effective even five years ago because their needs, interests, and sources of amusement have changed. Instead of awkward and obviously promotional content, they prefer to see engaging, innovative, unobtrusive, entertaining, and instructional advertisements.
TikTok may and should be a creative, fun fact. TikTok viewers are receptive to many ad formats; they choose dynamic, considerate, real-person, and trend-based commercials. Create!
Creative length
It's critical to remember that the TikTok audience consists of clip-thinking individuals. They are used to taking in information rapidly and dislike having to focus on one item for an extended period of time. As a result, the advertisement needs to grab the user's attention right away. Maximum duration is 15 seconds. This amount of time is sufficient to get your point over to the user.
Active advertising audience
TikTok advertising, like many other traffic sources, are most effective for those who have a natural curiosity. The majority of users, who are focused on the new, are between the ages of 13 and 25. We advise concentrating on this age group when picking an audience to target.
According to the location of TikTok's advertising customers, the US, UK, Germany, and France are the top performing countries for creatives.
Singapore, Brazil, Mexico, Spain, and Italy are in second place.
Creative burnout
You must change the campaign's advertising creative at least once every two to three weeks to keep its efficacy from declining. However, TikTok advertising frequently refer to fashion trends that vanish as quickly as they arrive. As a result, it is perfectly appropriate to release a new commercial even once per week.
Moral: Always restock your creative backlog so you can swiftly change the campaign's creative. Metrics won't drop this way, and campaigns won't need to be "stopped."
The Key to Successful Ad Creative
Any source of traffic can benefit from good creative as long as the user is informed of the product's worth in the most transparent way feasible.
TikTok not only responds to trends swiftly but also initiates them. But if you blindly adopt trends, you run the danger of missing the most crucial goal of advertising, which is to highlight how appealing the product is in and of itself. Furthermore, using the trend does not ensure great performance. Maintaining a balance means incorporating trends into your creatives' work without taking away from their original, "meaty" ideas.
What to Expect from TikTok Ads in 2022
Marketers need to focus on the quality of creatives on TikTok to stay ahead of the competition. Add more "life" to them - storytelling, acting, or other ingredients that hold the user's attention.
Today, mostly those creatives that fit into the concept of the social network — native ones — shoot out. If you want to achieve high performance on TikTok, then involve influencers in the creation of creatives, overlay titles on the video in the application itself, follow trends and use music that is popular on TikTok. Enjoy!